Anime Tiger
by Michael
(London UK)
What is Anime Tiger? Before the internet no one had heard of anime except the under 15s and Japanese people. Now "anime" is all over the 'net and even people like me know what it is and that is saying something. For the uninitiated I think it helps to break the phrase down. A good definition of anime comes from Answers.com (they don't often produce good answers though – sorry):
A style of animation developed in Japan, characterized by stylized colourful art and often adult themes.
Or from Wikipedia:
The term anime in English is generally taken to refer to Japanese animation; it is also sometimes used to refer to animation from elsewhere which has been drawn in that style.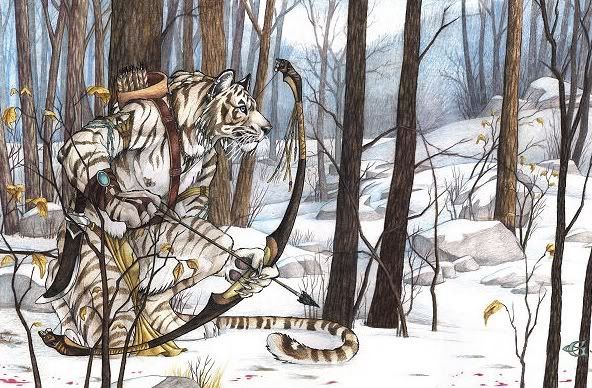 OK its a kind of Japanese cartoon, sometimes adapted from Japanese comics, but very stylish and accomplished and sometimes pornographic; usually hand drawn but it can be assisted by computer technology. It has to be produced in Japan (or by a Japanese person – not sure) to be anime.
The above pic is the kind of thing we are talking about. All the anime tiger stuff that I have seen is very accomplished and obviously created by talented people most of whom seem to be amateurs doing it for pure enjoyment no more.
The picture above, for me, is what I would expect anime tiger should look like. A big white (of course) tiger and a sweet fragile slightly pornographic girl with over sized eyes and that Japanese flavour to the ensemble.
The picture below is a kind of test! It is listed under tiger anime at Photobucket. Fine. But what is wrong with it? First person to tell me in a comment gets $50 PayPal!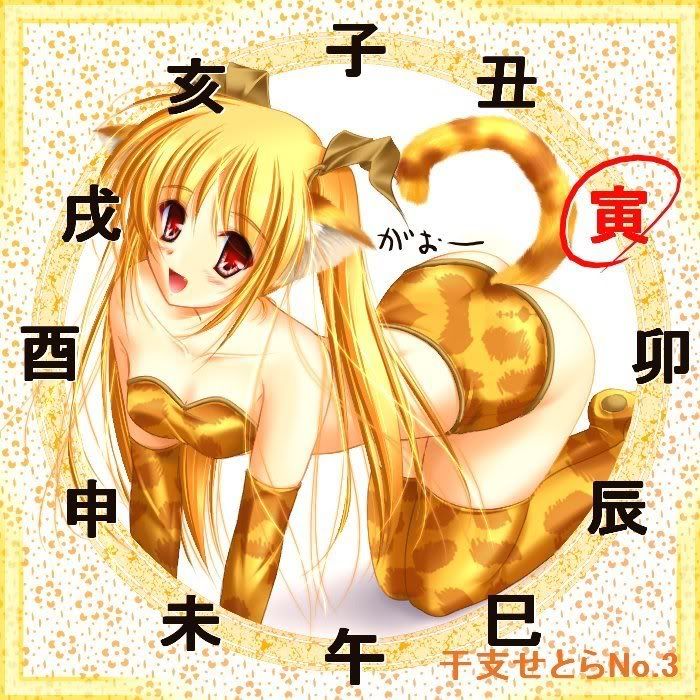 The picture above sums up anime for me but as I said it has one big error in terms of what it is intended to be.
Apparently anime started at the beginning of the 20th century. Japanese manga (comics essentially) flourished in the 1970s. This seems to have been the driving force behind the growth in anime.
Anime is an abbreviation of the word "animation". It seems that the word "anime" derives from the French "animé" meaning animated. This is convenient as it encourages us to pronounce the word correctly by saying the word as the French would in not leaving the "e" silent.