Cost To Neuter A Cat
by Michael
(London, UK)
Neutered boy rescue cat - wood coloured coat against wood! Photo by kathy doucette (Flickr)
What is the cost to neuter a cat as at 2011 in the USA and UK (European example)? Here is my answer. For the sake of clarity, neutering is castrating the male cat and spaying is removing the reproductive organs of a female cat. The word "neutering" can mean both spaying and neutering.
Incidentally, the AVMA (American Veterinary Medical Association) are against mandatory (under government legislation) spay and neuter. In my opinion this is because they envisage it having a negative impact on financial profit and that it will erode their automony (thin end of the wedge to further regulation). I could not find any pricing on the AVMA website using a simple Google search. Perhaps it would affect the US vets' fondness for bundling neutering with declawing and vaccinations. We need to instruct the vet not accept all he or she says as gospel.
USA - Veterinarians
In my attempts to find out what individual vet clinics and hospitals charge to neuter a cat I discovered that they most often don't quote prices for specific services. You will have to telephone the clinic/hospital. I am sure some do but after fiddling around for 20 minutes I sort of gave up and tried another method, which leads me to low cost alternatives. These would seem to be fairly commonplace and probably the first thing to check out.
USA - Low Cost Alternatives:
There are low cost alternatives. For example, Friends of Animals (FoA) offer a service whereby people can purchase a certificate from them that can be presented at any of FoA's participating veterinary hospitals. They can be bought online or to order by mail call 1-800-321-PETS (1-800-321-7387) and request an application. Their certificates cost: Female Cat $65.00, Male Cat $51.00.
Spay USA provide a list of clinics participating in low cost neuter and spaying.
ASPCA also provide a search facility on their website for low-cost spay/neuter providers.
I tried this out. I searched for low cost clinics in or near Los Angeles. A good selection was provided and The Golden State Humane Society actually provide a list of prices...: Spay and Neuter for Cats - Female or Male: $ 29.50. This seems extremely cheap to me, living in London, UK.
Another example in Los Angeles is the Society For The Prevention of Cruelty To Animals Los Angeles where the prices are also listed for neutering: Female cat: $85, male cat: $80, male feral cat: $70 and female feral cat: $80.
I would advise using the ASPCA service (above). Note: sometimes links become broken over time. If this one becomes broken please leave a comment.
I think that answers the question as to the cost of neutering a cat in the USA.
UK - Veterinarians
They are the same as USA vets in respect of disclosing pricing on their websites - there aren't any! They probably deliberately avoid mentioning the cost of neutering a cat or any other surgery because it saves time updating the site as costs rise. I am still looking for a price after 15 mins search. You will have to telephone these clinics.

UK - Low Cost Alternatives
Catchat.org provides a list of low cost providers. This resource leads to a number of examples of low cost neutering. I will cite one.
Celia Hammond, the former model runs a cat rescue organisation and provides a neutering service at "our two London clinics only.." The prices are very reasonable indeed at Cat Castration: £20 -- Cat Spay: £25. Her charity's clinics are located in east London: LONDON ~ CANNING TOWN, Neuter Clinic And Rescue Centre, 151-153 Barking Road, Canning Town, London, E16 4HQ (Tel: 020 7474 8811 (Weekdays, 10am - 5.30pm)) and at: LONDON ~ LEWISHAM BRANCH, Neuter Clinic And Rescue Centre, 233-235 Lewisham Way, Lewisham, SE4 1UY (Tel: 020 8691 2100).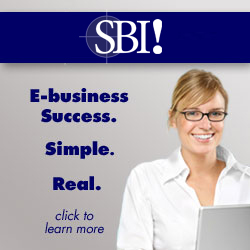 Another example is Easipetcare located in Kettering and Burton upon Trent, England. They provide prices on their website in stark contrast to standard veterinary surgery websites. Cat castration (male cat neutering): £20 (this includes a bundle of other services) and cat spaying: £27 (bundled service).
Comments for
Cost To Neuter A Cat